How to Join BC.GAME's RIO Carnival Starting This Feb 17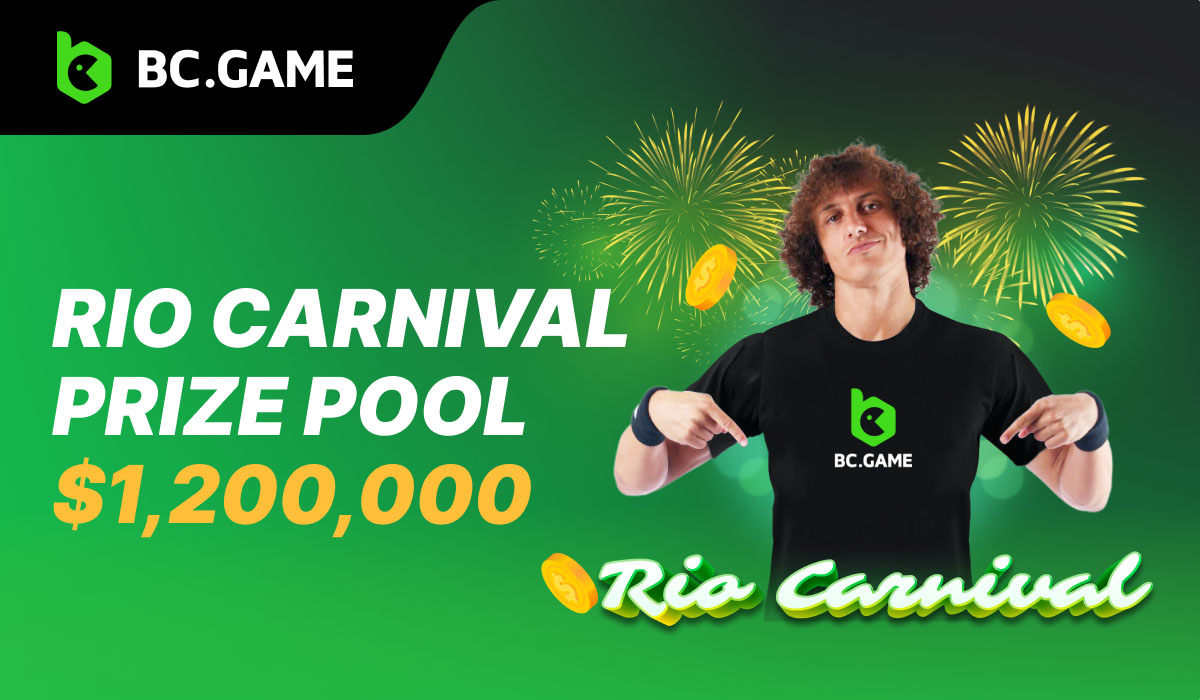 In case you missed it, BC.GAME is hosting their much-anticipated RIO Carnival starting this February 17, 2023, at 00:00 AM UTC+0, where they'll be giving players a chance to win up to $1.2M in shares or redeem cash prizes up to $600 per week!

Are you interested in joining the RIO Carnival event? Read on to find out how to join the RIO Carnival and take home the event's grand prizes below!

How Can I Join BC.GAME's RIO Carnival?

To take part in the event, you will need to earn RIO coins in order to join BC.GAME's RIO Carnival. The more RIO coins you earn, the more chances you'll get to take home shares of the carnival event's $1.2M prize pool!

What are RIO Coins, and How Can I Obtain Them?

RIO coins are a special currency minted solely for this BC.GAME carnival event. To obtain these RIO coins, you will need to make wagers or deposits during the event.

You can earn 1 RIO coin for every $2 wagered. On the other hand, 1 RIO coin can be obtained for every $1 you deposit into your account. However, you must wager all deposits you made during the event to receive your RIO coins.

Besides making wagers and deposits, you can also get RIO coins by claiming login rewards on the event website. A total of 5 to 10 RIO coins can be earned daily this way. In addition, you can earn more RIO coins by inviting friends to the event.

You will need a BC.GAME account with a verified mobile number to be eligible for the event. That said, invited friends' accounts must also have verified mobile numbers to qualify as valid referrals. The usage of multiple accounts is not allowed, and players who will attempt to do so will be banned from the event and all BC.GAME events in the future.

What Can Players Do with RIO Coins?

Besides earning RIO coins for a chance to win shares in the event's $1.2M prize pool, you can also exchange your RIO coins for Bitcoin Dollars (BCD), where 1 BCD is equivalent to one $1.

You can redeem up to $600 every week by exchanging the required RIO coins for a set amount of BCD. The weekly redeemable cash prizes can be found in the Weekly Prizes tab of the event page.

Here are the weekly BCD prizes you can redeem, including the corresponding amount of RIO coins you'll need to get these prizes and the number of times you can redeem each prize below:

● 5 BCD – 1,500 RIO Coins (Can be redeemed ten times per week)
● 50 BCD – 10,000 RIO Coins (Can be redeemed three times per week)
● 150 BCD – 28,000 RIO Coins (Can be redeemed once per week)
● 250 BCD – 48,000 RIO Coins (Can be redeemed once per week)

The RIO coins you'll use to exchange for BCD will be immediately burned upon redemption. The weekly prizes refresh every Friday at 00:00 AM UTC+0 until the event ends.

When Does the RIO Carnival Event End?

Players have until March 16, 2023, at 23:59 UTC+0 to join BC.GAME RIO's Carnival event. The event's weekly redeemable prizes will also end by then. Once the event concludes, all RIO coins will be recalled. So make sure to redeem your prizes on time!

To access the event, visit https://rio.bc.game/.